In part three of this quick guide to setting up your website, I am looking at how you decide what help you need and how you choose someone to help you.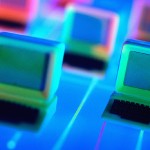 Many years ago now, it was with considerable delight I won a place to study English Literature at Oxford University; not so for some distant members of my harsh northern family, who wondered why I would waste time doing that – 'anyone can read a book.'
I must have a predilection for this sort of thing; so many years later and anyone can build a website, which they can, but does that mean they should? The blinking text tag may have been retired many years ago, but its spirit can live on in too many hastily-constructed sites which do their business owners little favour and potentially significant damage.
For a website to be effective, it needs to be trustworthy, engaging, confident and convincing, and achieving this requires you to prepare for an ongoing efficient and manageable process, rather than a one-off effort to launch.
If you list the things you can do to support your business, some you can easily do for yourself whilst others you wouldn't dream of attempting – hand delivering a mailshot when it could be posted, designing and printing your own letterhead, maintaining your own accounts.
Recognise what these things are and then seek help from others as needed; you can be the most convincing and authentic cheerleader for your own business, but you may need help to get this across online – from choosing and implementing the best url, to selecting and working with a design agency, or in honing your presentation and copy to best reflect your business and set you up for success.
And unless your webite is your business, it can be difficult to allocate the time and effort needed to drive and sustain an appropriate level of activity in the very distracting environment of online, where attention spans are very small.

If you aren't sure how to get started, I can help you navigate through the issues of domain name registration and legal basics, choice of agency for hosting and design, how to promote your site when live, and how to keep it alive over time by helping you to facilitate the consistent delivery of interesting content that will help you grow your audience and extend your business reach.
I have many years of experience in working for large companies for whom their website and online activity is a critical sales and service channel; many of the tips and tricks I learned in that environment can be taken and applied to smaller business websites in order to fast-track them to success.
Get in touch now for further information on the services I can offer, or stay in touch via subscribing to this blog and reading further information to come.