Marketing on Demand was founded in 2006 by Michael Hope and Sarah Wood, as a business twin to our first child, also born in 2006.
Over the last 10 years we have worked flexibly around our growing family, and have poured a combined 40 years of international business and commercial experience into meeting the needs of small to medium-sized companies looking for business marketing support and inspiration.
Our expertise spans both business-to-business and business-to-consumer marketing, on and offline.
We have worked with customers in sectors as diverse as PCs and Peripherals, network and internet security, video conferencing, cloud computing, retail and consumer software, enterprise software, educational companies and flexible working champions.
We offer services from market definition through marketing strategy and execution to content management, business process optimisation, copy writing and social media.
We are passionate about helping companies achieve their business goals and use our marketing expertise to help drive results that speak for themselves.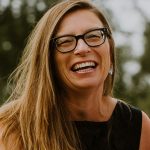 Digital Consultant and Director
Sarah Wood has over 20 years experience and a proven delivery record of complex online local, European and Global e-commerce projects with companies including Vodafone, T-Mobile and Dell. Sarah is a senior digital consultant providing strategic and implementation advice on the integration of online and social media into key business operations.

View Sarah's LinkedIn profile
Founder and Director
Michael Hope has over 25 years experience in international technology marketing, including 10 years at director level. Currently taking a break from the company, he is working full-time as Global Marketing Director for digital preservation company Preservica.

View Michael's LinkedIn profile
If you are looking to get better results from your marketing get in touch with Marketing on Demand and let's get started.