WITH SO MUCH ATTENTION given over to content marketing at the moment, it might be tempting to jump straight in and start reaching out to people on social media, just to avoid getting left behind your competitors and to feel like you are part of the force behind this 'new' buzzword.
You would get so much more out of content marketing for your business if you were to take a step back and spend time on the definition and creation of a content marketing strategy to give focus and accountability to your efforts.
It's too tempting to get distracted in this world of the shiny new toy, and unless you set out with a firm grip on what you want to achieve, it is easy to very quickly reach overwhelm, become disillusioned and to stop just as quickly as you started.
While some of the beauty of social media, blogging and email is around the low barriers to entry, if you focus on the business rationale behind the technology you will ultimately see more business success.
When thinking about a content marketing strategy, take some time to plan out what you want to achieve before thinking about the tools that you will use. Follow this simple content marketing strategy process and see how much more meaningful your efforts in this area will be, both in maximising time spent and on focusing on what your business achievements will be.
Content marketing strategy in seven easy steps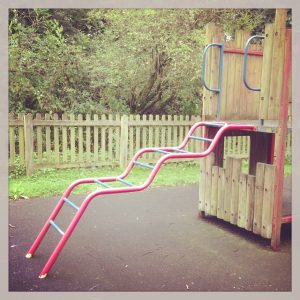 Take some time to revisit your overall business goals, and establish which of these could be supported by creation and distribution of content. Your content marketing goals aren't a separate effort, they should be derived from and tied to your bigger business goals. Dependent on your business, this may be to support/extend your brand, it may be to generate business leads, to close sales, or to keep/extend business with current customers. Whatever you do next as part of your content marketing efforts, your actions should support your stated goals and should keep you focused.


Define your audience personas. Your business-driven content marketing goals need to be targeted at what your customer wants or needs. If you do not know your audience sufficiently then you will not be able to produce content that will resonate with them, and they will not be interested in you or your content or your business. By drawing out specific personas, and knowing about their demographics, location, work and interests, you can target your content more specifically and ensure that it supports that vital intersection between your business goals and their content needs.


Map the content that you could source across the buying cycle; understand what content will support which persona at which point of the buying cycle, and what it is that your company can offer to move the persona to the next stage of the cycle. Mapping out the content in this manner will force you to think about each piece of content and how hard you can make it work for you; content with context and content with a purpose is what you are looking for.


Identify the gaps in the content that you have and do not have to start with; you may have plenty of content at one stage of the buying cycle, while other stages may look very gappy. Look at different ways that you can address the gaps; what content is available across the company that could be repurposed; are there ways you could look at curating content that would be of use to your audience; are there people in the company that could be engaged in creating content; what content do you need to commission, either internally or from external sources?


Create an editorial calendar by audience and by channel; this will give your efforts focus and will allow you to map out what, when and where you will start to engage with your audience and to what end.


Publish and promote your content in the most appropriate manner; focus on engaging your audience as you build it, ensure that you promote more than you create to maximise use and re-use of content that you have created. You will need to be consistent and committed and responsive over time in order to see the results that you have set out to achieve with your content marketing strategy.


Measure your results. There are many different ways to quantify your efforts, which can become more refined over time as you learn more from initial results. Always make your activity measurable so that you can continue to learn and refine your efforts.
In setting out your content marketing strategy, time spent in the planning will be time well spent. Focus on what content you need to communicate with your audience in their own language, and make sure that your content if focused on helping rather than directly selling your products.
If you feel overwhelmed with or are unable to make overall sense of your current content marketing efforts, I hope this article has helped to clarify your thoughts. Leave a comment below or get in touch if I can help with any of your content marketing strategy questions.