I REALLY think I have read enough about content marketing to last me some time; it's the kind of buzzword that is bandied about and masks the history and the effort that have gone into creating content consistently for many years.
Creating content is hard; effort put into planning, sticking to an editorial calendar, identifying your main news and ideas sources that can be used in creating content, are reasonably straightforward, if time-consuming.
What you need to prepare for is the relentessness of committing to a publishing schedule, how to minimise the time you need to spend on creating content, and how to get the most re-use out of the content that you do successfully create.

How do you overcome the barriers to creating content?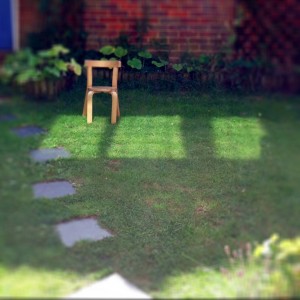 The most important thing is to firstly identify your reason for creating content, why you are doing it and what you hope to achieve by doing so. All of your content then needs to tie back to your reason, and that will give you focus and a framework for your activity.
Identify your unique angle – what speaks most clearly and with most resonance about your brand and its values? Remember that you should identify storytelling opportunities that will enhance your position as opposed to simply promoting your products and services from a single perspective.
Ensure that your content is relevant, interesting, inspirational and above all useful to your audience. Telling your story from a personal perspective will not only make it more natural for you in the telling, it will make it resonate more with your readers.
At the point of creation make sure your content is reusable – layer the content you write and adjust it for different uses. A case study could spin off a blog post and be the seed for a more human story. Think about the different media you will use and the different ways you will promote the content and drive people to engage with you. Turning one idea into multiple opportunities will cut down on the amount of content you need to create, if you use it carefully and avoid endless repetition.
You do need the skills of writing, editing, proofing and to some extent layout, whether you have these yourself, can learn them through practise or can buy them in from external suppliers. Creating great content means paying attention to spelling and grammar, presentation and structure, and will make the difference in getting your content read, recommended and shared.
Get into a routine – set aside time every day to write, and the flow of writing will come more easily. With practise you will also improve your skills and shortcut the time it takes to get your ideas down and broadcast to your audience.
Be in it for the long haul; like many other saviour buzzwords, content marketing is not a quick fix and will not instantly lift your profile. Over time you will start to see more engagement, interest and lead generation, but it will take time, so stay with it and try not to be discouraged.
What barriers are you facing when creating content? And how do you overcome them? If you feel overwhelmed when faced with creating content, why not get in touch? I have helped companies in setting a clear content marketing strategy, with sourcing and planning meaningful content, and with running a useful editorial calendar.