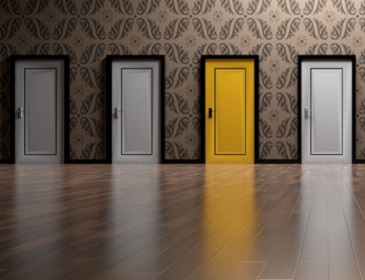 Writing for SEO might appear daunting, especially if you have been involved with the internet for some time. If how to write for SEO fills you with dread, it's time to shake that off and get started. The mysteries of keyword stuffing and black hat practices of previous years can happily be left behind. The more sophisticated Google's algorithms become, the easier it is to write for SEO without losing your readers.
Keep your readers' attention
Remember to fit your content to meet a particular need for your readers. The quality of your content is now said to be the number 1 ranking factor for Google, so it needs to work hard and be of the highest quality you can create.
The more you know about your target audience the better, as you can really work to provide value for them in each piece of content. As you try to balance the needs of SEO and the interest of your readers, readers above all need to be your first thought. If you can provide value, add interest and even excite them on your particular subject, you have gone a long way to meet SEO as well as human needs.
Appealing to your readers will mean
Writing a compelling headline to draw people in
Telling a good story to keep the interest of the reader
Breaking up your content to make it snackable and easy on the eye – use headings, bullet lists, quotes
Structure your content well so that a reader can easily follow your argument
Make sure your spelling and grammar are immaculate
Make sure your content entertains as well as informs your reader
How to write for SEO tag basics
Some basic SEO techniques you can follow will help to support a good Google ranking.
Make sure your title tag is unique for each page, 50-60 characters long, is branded and contains your main keyword.
Provide a unique meta description of 150-160 characters. This may not directly affect your Google listing, but the description will show underneath your content in a search result, and so it needs to be perfect to get the reader to click through to your page.
Tag your images with alt tags that reflect your keywords – but don't forget that the main purpose for the alt tag is to provide a relevant description for an image that cannot be seen, and don't overuse your keywords here.
Include internal and external links in your content, as linking to and from good quality sites is a major factor in your Google ranking.
In Summary
When you are writing content for SEO, find appropriate keywords, make sure you have researched keyword intent – why people are using that word to search – and mix together compelling content with a well-crafted use of keywords.
With relevant content, well-labelled images, relevant links and references, good spelling and grammar, you will be a long way down the route of appealing not only to your interested readers, but also to meeting Google's requirements and climbing up the page listings for your chosen keywords.
If you would like to understand more about how to approach engaging and valuable copywriting enriched with relevant and action-oriented keywords, get in touch today to talk about how we can support you. We can either help you to understand how to write for SEO, or provide a service that writes content for you so that you can concentrate on other aspects of your business.