MUCH has been written about the value of keeping content fresh and updated, but less about the equal need to delete content that is no longer relevant from your site. Often in the rush to promote or launch a new site or section, focus goes on the new content and the pressures of getting that perfect; once launched, the temptation is to rush off to create the next new piece.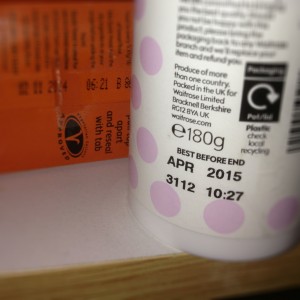 Critical parts of your editorial calendar and content processes need to also focus on the content's shelf life, in particular the need to remove old or outdated content from your site without passing a content expiry date.
Thinking about each piece of content in terms of shelf life will allow you to do 3 things:
Ensure every piece of content on your site is current and is supporting current business goals
Give you the opportunity to regularly review your site as a whole and the overall business message you are offering
Allow you to see where there might be gaps and opportunities for new content across your site
Categorising your content
When you are pulling together your site and establishing your editorial calendar, make sure that you include a content expiry date or a date when you will need to review the content again.
You may have content which falls into an 'evergreen' category, which may draw on the vision of your company, your products and your services, which should form some of the backbone of your site. While this may rarely change, you should still review this type of content on a quarterly or six-monthly basis to check that it is still working hard for your online presence.
Layered on top of that you may have content which talks about new products or services – a product launch will consist of many different types of content over time, from pre-launch tasters to launch promotions, updates, support content, through to end-of-life content – all of this should be tracked for currency on a regular basis dependent on your product timelines – that way you can avoid conflicting messages about a product or conflicting promotions about this product compared to others in your range. It will also allow you to avoid compromising other price positioning or promotions.
You may also carry short-term promotions, which again need to be timely and tend to be transient; to avoid conflicting messages to customers these should be dealt with in a very timely manner; if you have worked out that you can only afford to run a promotion for 24 hours, you need to be ready to remove that content from the site or start losing money.
Keeping a record through your editorial calendar of types of content will allow you to manage them in the appropriate manner and to think like a publisher in terms of the overall information you are offering online. Putting a content expiry date on your content categories and acting on that will allow your site to appear up-to-date and most relevant to your customers and potential customers at all time.
How not to exceed a content expiry date
Some content management systems will allow you to automate this process, and will remove promotions from your site at a time specified by you at point of creation. This can be a great support, but you will still need to be sure that you will not be left with 'holes' in your site where a promotion used to be and nothing has taken its place.
Robust management of an editorial calendar with content expiry dates and replacement content will are all part of this process of holistic site management.
Running a coherent and dynamic website will demonstrate your capabilities and display your company in the best light to all visitors, and will mean that your site is always presented to your audience in the best possible light.
How do you manage your site content and keep on top of content expiry dates? I would love to hear your experiences in the comments below. If you are struggling with keeping your site content current, get in touch and let's discuss how I can be of help.